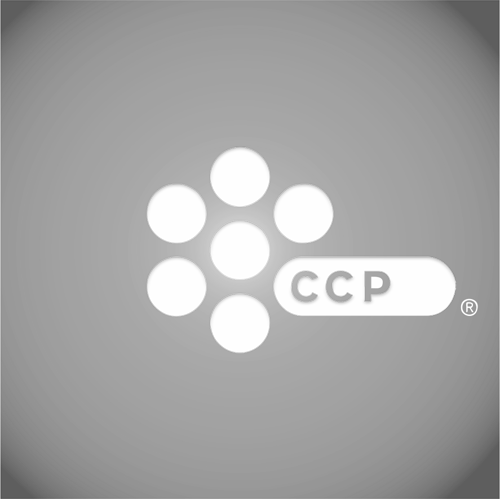 EVE Online
Версия: 15.02.1125998
EVE выпускается CCP hf.
Copyright © CCP 1997-2017. Все права защищены.
Для получения дополнительных сведений обратитесь на сайт http://www.ccpgames.com/.
Служба поддержки доступна по адресу http://support.eveonline.com/
Титры
Выражаем отдельную благодарность людям, участвующем в разработке EVE Online, и в первую очередь сотрудникам CCP и их семьям.
Группа разработчиков EVE Online
Дизайн игры и контентGame Design Director : Pavel Cernohous
Game Designers : Nick Bardsley, Joshua Bayer, Linzi Campbell, Steven Clark, Brenton Hooper, Rafael Morado
Content Designers : Ben Hall
UI Designers : Hjálmar Baldursson, Steinar Pálsson, Sergey Trubetskoy
Отдел программистовTechnical Director : Kristinn Þór Sigurbergsson
Software Architect : Snorri Sturluson
Rendering Technical Lead : Steve Manekeller
Configuration Manager : Stuart Webb
Software Engineers : Katrín Atladóttir, Jamie Bannister, Einar Þór Einarsson, Julia Boira Esteban, Hrafn Jökull Geirsson, Ólafur Gíslason, Logi Guðjónsson, Bára Gunnarsdóttir, Ólafur Þór Gunnarsson, Hinrik Gylfason, Hafsteinn Halldórsson, Húni Hinrichsen, Arnar B. Jónsson, Patrick Kerr, Ævar Örn Kvaran, Freyr Magnússon, Filipp Pavlov, Páll Ragnar Pálsson, Gabríel Arthúr Pétursson, Jonathan Pierce, Unnar Steinn Sigtryggsson, Tim Suthers, Adam Talsma, Jonathan Ward
Художественный отделArt Director : Georg Hilmarsson
Concept Art : Kasim Lewis, Daniel Matthews, Lúðvík K. Víðisson
3D Art : Willem van Biljon, Stephan Gennermann, Kasper Ø. Hansen, Björn Jónsson, Ýmir Jónsson
Character Art : Andrei Cristea, Jakob Falkenberg
Visual Effects : André Berg Bragason
Technical Art : Svanhvít Björnsdóttir, Vicente Carro, Mark R. Wilkins
Отдел звуковиковAudio Director : Baldur J. Baldursson
Audio Programmer/Composer : Jón H. Haraldsson
Отдел продюсеровExecutive Producer : Andie Nordgren
Senior Producer : Sveinbjörn Magnússon
Senior Development Director : Erlendur S. Þorsteinsson
Development Managers : Helga Bjarnadóttir, Bergþór Hauksson, Nicholas Dean Herring
Producers : Bergur Finnbogason, Ben Hunter, Shana Watermeyer
Senior Analyst : Tryggvi Hjaltason
Senior Business Analyst : Eðvald I. Gíslason
Monetization Analyst : Kjartan Þór Halldórsson
Monetization Manager : Sarah Tilley
Отдел контроля качестваQA Director : Dave Mitchell
Quality Assurance Analysts : Gregor Chalmers, Benn Green, Héðinn Haraldsson, Euan Hislop, Chance Newman, Tormod MacLean, Daniel Preineder, Scott Rhodes, Chris Tinsley, Javier E Yepez Hualde
QA Engineer : Alfonso Mireles, Björgvin Reynisson
Pole To Win Europe, Glasgow Studio : Jesse Alfstad, Ross Blair, John Corbett, Louis Cuthbert, Stewart Griffin, Jennifer James, Alyn McCall, Grant McKenna, Jan-Michael McNelis, Keir Rathbone, Liam Ross, Evgeni Shevstov, Iain Stewart, Gary Thompson, Monica Zamboni
Веб-отделProducer : Helga Kristín Gunnarsdóttir, Sigrún Erla Sigurðardóttir
Technical Lead : Jón Trausti Arason
Web Designer : Björn Salvador Kristinsson
Software Engineers : Bjarki Þór Elíasen, Ingvi Rafn Hafþórsson, Freyr Helgason, Guðni P. Snæland, Baldvin Þorsteinsson
Quality Assurance Analyst : Waleska Giraldo Þorsteinsson
Отдел биллинга, пограничные службыProducer : Höskuldur Sigurðarson
Developers : Óskar Aðalbjarnarson, Sebastienne Conradie, Grétar Karl Guðmundsson, Torfi Þór Gunnarsson, Þorsteinn Frímann Rafnsson, Stefán J. Sigurðarson, Bergþór Smári
Quality Assurance Analyst : Kristján Sigurðsson
Отдел локализацииLinguistics Owners : Camille Faivre d´Arcier, Simone Schreiber
EVE ChinaSenior Development Director : Stefanía G. Halldórsdóttir
Producer : Justice Liu
QA/Live Director CCP Asia : Bing Mikael Xi
Test lead : Wenqi Guo
Quality Assurance Analysts : Marshall Ao, Lyon Wang
Live Op Support : Daniel Wu
Отдел отношений с клиентамиDirector of Customer Support : Rafn Herlufsen
Customer Support Managers : Reynir Ari Guðráðsson
Customer Support Project Leads : Davíð Einarsson, David R. Johnston, Duoduo Ye, Sigurður Ævarsson
Senior Game Masters : Ingimar Einarsson, Michael Fitzsimmons, Morgan Fu, Hinrik Haraldsson, Guðmundur Helgason, Theódór Líndal Helgason, Robert Hoerenz, Gan Jie, Árni D. Magnússon, Eiríkur Thorarensen
Game Masters : Ingiberg Bjarnason, Páll Bjarnason, Masashi Fujiwara, Maksym Gryshchenko, Gergely Guttmann, Jason Jaeger, Anna Kruykova, Elín Inga Magnúsdóttir, Daniel Ramotowski, Eðvarð Sigurðsson, Snorri Sveinsson, Robert Wörner
Shanghai Game Masters : Jenny Chong, Leo Cui, Julie Li, Tony Ma, Anna Peng, Lyon Wang, Sammy Xu, Tim Xu
Customer Relations Partners : Thomas Calon, Nicolas Canossa, Nikita Gusev, Patrick Göbels, Olga Isakova, Anastasia Istomina, Francisco Jaldin, Guðmundur Freyr Matthíasson, Alejandro Maximiliano Rearte, Jorge Sikorsky, Lukas Wulfmeier
Server Tools Developer : Þórður Matthíasson, Daniel Maxson
OperationsIT Director : Jón Viggó Gunnarsson
IT Manager/Producer : Jóhannes Ólafur Jóhannesson
IT Manager Shanghai : Edward Ruan
Senior Software Engineer : Högni Gylfason
Senior System Administrators : Arnar D. Jónsson, Andrew McCormack, Sigurvin Breiðfjörð Pálsson, Andrés Birkir Sighvatsson, Pete Thacker, Sturla Þórsson
System Administrator : Andri Arnarson, Arnar Reyr Steinsson, Cloud Zhao
Junior System Administrators : Heiðar Eiríksson, Aðalheiður Hoffman
Senior Database Administrators : Sveinbjörn Hafsteinsson, Jeff Kelly
Database Administrators : Jolin Qiao
Senior Network Administrator : S. Stefán Sigurðsson, Pedro Ziviani
Helpdesk : Idene Roozbayani, Róbert Steinar Tómasson
Отдел безопасностиDirector of Information Security : Richard Sammet
Security Engineer : Marius Ciepluch
Security Analysts : Einar Hreiðarsson, Sindre Lundberg
Internal Affairs Manager : Ari Eldon Jónsson
Отдел маркетингаSenior Brand Director : Eyrún Jónsdóttir
Sr. Director, Communications : Adam Kahn
Communications : Steinþór Helgi Arnsteinsson, Eldar Ástþórsson, Ned Coker
Marketing Creative Director : Jóhann H. Jónsson
Graphic Designers : Þormóður Aðalbjörnsson, Birgir Páll Bjarnason, Sölvi Hrafn Ingimundarson
Cinematic Director : Ólafur Ágúst Haraldsson
Cinematic Artist : Bjarki Rafn Guðmundsson
Video Production : Ragnar Ágúst Eðvaldsson, Greg Kruk, Jóhann Reynisson, Arnar Valdimarsson, Robin Whitehead
Project Management : Ingibjörg Diðriksdóttir
Copywriter/Editor : John Albano
Vice President, Global Sales : Samuel Peterson
Sales : Alexey Rybak, Mikhail Margulev
Director and Customer Acquisition : Ingólfur Vignir Ævarsson
Data Analyst : Kári Kolbeinsson
Data Engineer : Sigurður Karl Magnússon
Data Scientist : Juergen Popp
Performance Marketing Specialists : Alexandra Bjargardóttir, Arnar Gísli Hinriksson
Software Engineers, Data Warehouse : Hlynur Bjarki Karlsson, Stephanie Lv
E-Mail Producer : Petri Räsänen
Campaign Manager : Freyr Tómasson
EVE Universe Community Manager : Paul Elsy
Community Developers : Nataliia Dmytriievska, Ben Gruber, Sveinn Jóhannesson Kjarval, Vladislav Perge, Stevie Ward
Volunteer Program Coordinator : Thomas Meise
Volunteer Teams : Equipment Certification and Anomaly Investigations Division [ECAID], Interstellar Correspondents [IC], Mercury [M], Support Team and Resources [STAR], Yulai Archives & Record Repository Team [YARR], Community Communication Liaisons [CCL] CCP
CCP в целомChief Customer Officer : Maria Sayans
Chief Executive Officer : Hilmar Veigar Pétursson
Chief Financial Officer : Sigurður Stefánsson
SVP of People : Sophie Froment
SVP of Product Development : Sean Decker
Развитие мира «Евы»Creative Director : Torfi Frans Ólafsson
CCP в РейкьявикеDirector of FPA: Þorbjörg Sæmundsdóttir
Senior Analyst : Ívar Grétarsson
Global Controller : Arnar Þorkelsson
Revenue Manager : Anna Katrín Ólafsdóttir
Financial Analyst : Elísa Hrund Gunnarsd, Erla Gunnhildardóttir
Accounting Manager : Hólmfríður Inga Eyþórsdóttir
Accountants : María Björk Gísladóttir, Hrafnhildur Eva Guðmundsdóttir, Brynja Björk Hinriksdóttir
Senior Human Resources Business Partners : Ása M. Ólafsdóttir
Human Resources Business Partners : Sif Hákonardóttir
HR Ops Director : Melanie Moore
HR System Administrator : Unnur Linda Konráðsdóttir
Senior Talent Management Specialist : Albert Arnarson
Talent Acquisition Specialist : Marina Dögg Pledel Jónsdóttir
Office Manager : Sigfríður Sigurðardóttir
Administration Specialist : Signý Heiða Guðnadóttir
Receptionists : Arnheiður Rós Ásgeirsdóttir, Guðný Lára Thorarensen, Bryndísa Jara Þorsteinsdóttir
Senior Counsel : Jochen Kattoll
Legal Counsel : Fróði Steingrímsson
Head Chef : Solveig M. Magnúsdóttir
Chefs : Monika Kinga Chruslicka, Hrönn Hallsdóttir, Vagn Leví Sigurðsson
Assistant Cooks : Garðar Björnsson, Hjördís Hólm Harðardóttir
Facility Manager : Andri Árnason
CCP в ШанхаеManaging Director : Jean-Charles Gaudechon
Accounting Manager : Emily Wang
Accountant : Zitong Lee
HR Manager : Helen Hu
Office Manager : Aileen Bai
Office Administrator : Irene Luo
Office IT Manager Shanghai : Edward Ruan
Office IT Administrators : James Fu, Johnson Lu
CCP в АтлантеFinance/Accounting : Nardos Mehari
Особые благодарности
Отдельная благодарность штату Джорджия, США.
Проект «Дискавери» создан в сотрудничестве с MMOS
Используемое программное обеспечение
Данный продукт включает следующее ПО:
В продукте использовано ПО, которое частично разработано с использованием независимой группы JPEG.
В продукте использовано ПО, которое частично разработано группой разработки PNG.
В продукте содержится и используется Zlib, библиотека сжатия данных общего назначения, которую написали Jean-loup Gailly и Mark Adler.
ChartDirector (разработчик Advanced Software Engineering).
В продукте использовано ПО Qt, лицензированное по условиям Стандартной общественной лицензии ограниченного применения GNU, ревизии 2.1, при этом копия лицензии прилагается к ПО. Исходный код Qt доступен по ссылке http://www.qt.io/.
Umbra (разработчик Umbra Software Ltd.).
Wwise. Copyright © 2006-2009 Audiokinetic Inc. Все права защищены.
Bink Video. Copyright © 1997-2008 RAD Game Tools, Inc.
Granny Animation. Copyright © 1999-2008 RAD Game Tools, Inc.
Simplygon® Copyright © 2009 Donya® Labs AB.
Части этого программного обеспечения защищены авторским правом © Python Software Foundation, 2001-2008. Все права защищены.
Части этого программного обеспечения защищены авторским правом © The FreeType Project, 2008. Все права защищены.
Awesomium. Copyright © Khrona 2009.
Данный продукт включает в себя ПО, которое частично разработано фондом Xiph.Org. © 2005, Xiph.Org Foundation
Кодек MPEG Layer-3, лицензированный институтом Фраунгофера и компанией Thomson.
Chromium. Copyright © 2008, The Chromium Authors. Все права защищены.